T3Pack-TYPO3 - Web Application
The Amputee Association NSW Inc. is run by and for amputees.
Services:
Design
HTML/CSS
Content Creation
Backend
TYPO3
Typoscript
Security
SEO
Performance
Maintenance
Editor Training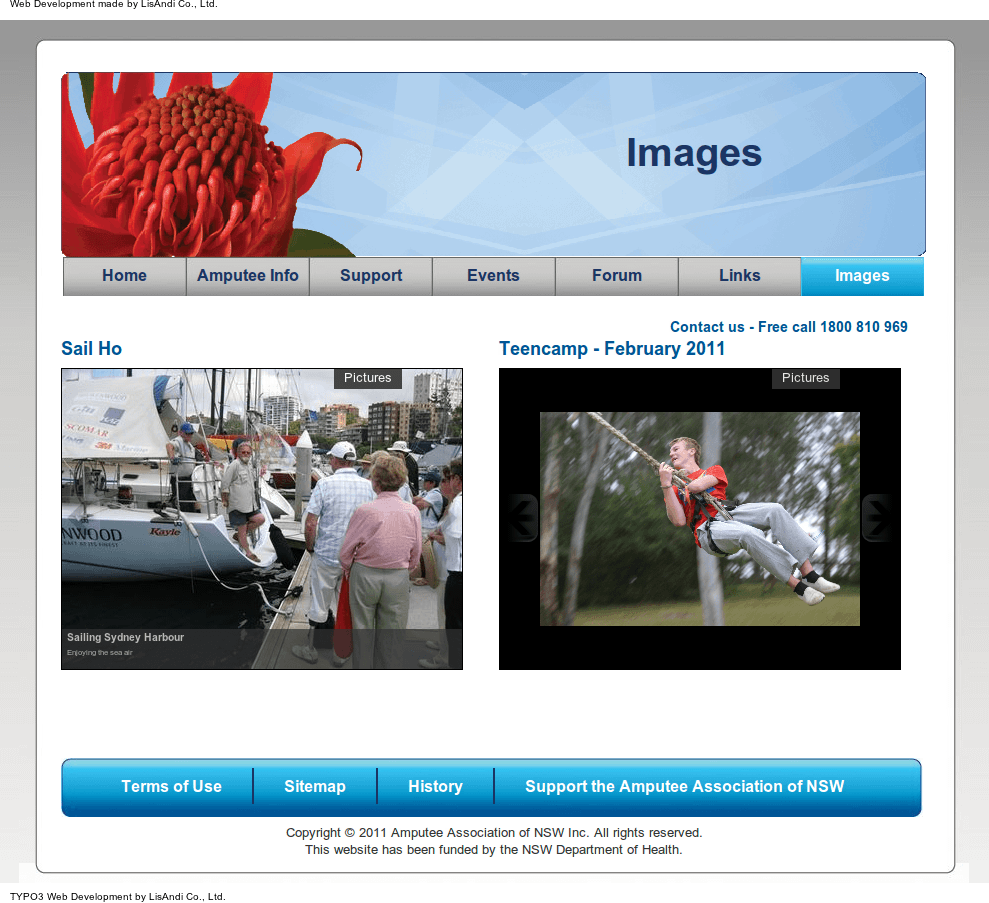 Project Description:
It should assist all amputees in finding helpful and current information on support and assistance available to amputees in New South Wales. The Amputee Association of NSW Inc is run by amputees for amputees. It is a not for profit organization with a number of affiliated branches throughout NSW. A group of dedicated volunteers is available to help provide information and assistance to all amputees in the community.
*) The date is showing the last year the site was online with the same template since it has been developed by LisAndi according to WebArchive.