T3Pack-TYPO3 - Web Application
German "Bundeszentrale für gesundheitliche Aufklärung"
Alkohol? Know your limits.
Services:
Design
HTML/CSS
Content Creation
Backend
TYPO3
Typoscript
rewrite of all quizzes as a TYPO3 Extension
rewrite of the Alcohol counter (Gideon So)
Shop integration has not been done by us!
Security
SEO
Performance
Editor Training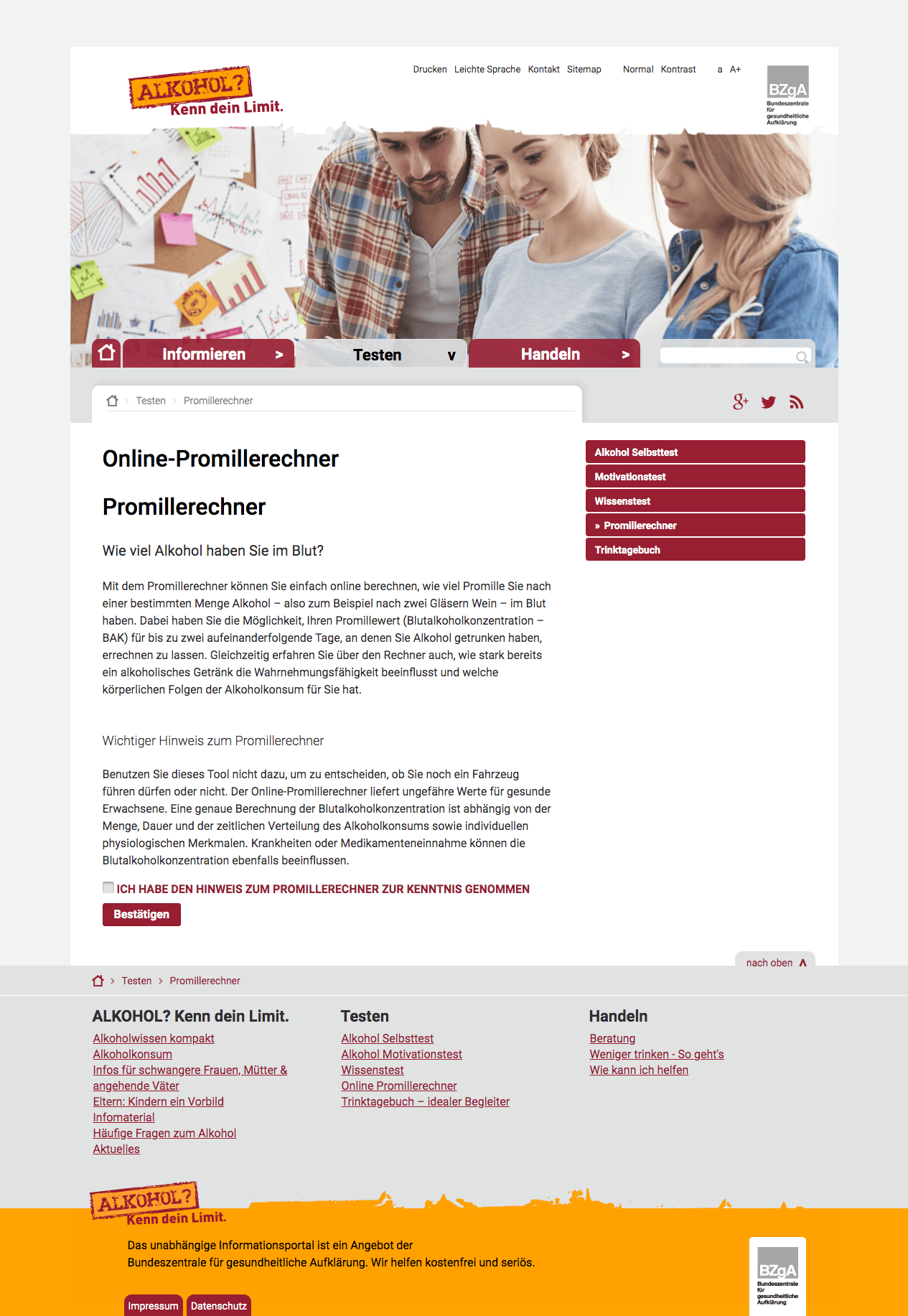 Description
We developed this Website based on T3Pack TYPO3 for a German agency that got the contract from another German agency that had won the bid. The template theme_bootstrap_orca_02 carries the name of our sister organization Open Resource Center Alliance ORCA. We had to redo, modify, and integrate all quizzes as a TYPO3 extension. Thanks to Gideon So (ORCA partner), who rewrote the javascript for the alcohol counter so it could be used in the new T3Pack TYPO3 site. The shop integration has been done by another Agency and was not part of our contract.
*) The date is showing the last year the site was online with the same template since it has been developed by LisAndi according to WebArchive.