T3Pack-TYPO3 - Web Application
With viaALPS you experience products that authentically embody the culture and lifestyle of the Alps and the surrounding landscapes. Best Wines, Best Countrysides, and Best Travels.
Services:
Design
HTML/CSS
Content Creation
Backend
TYPO3
Typoscript
Translation 3 Languages 
Security
GDPR/DSGVO
SEO
Performance
Maintenance
Editor Training
in the Cloud
Server Management/Hosting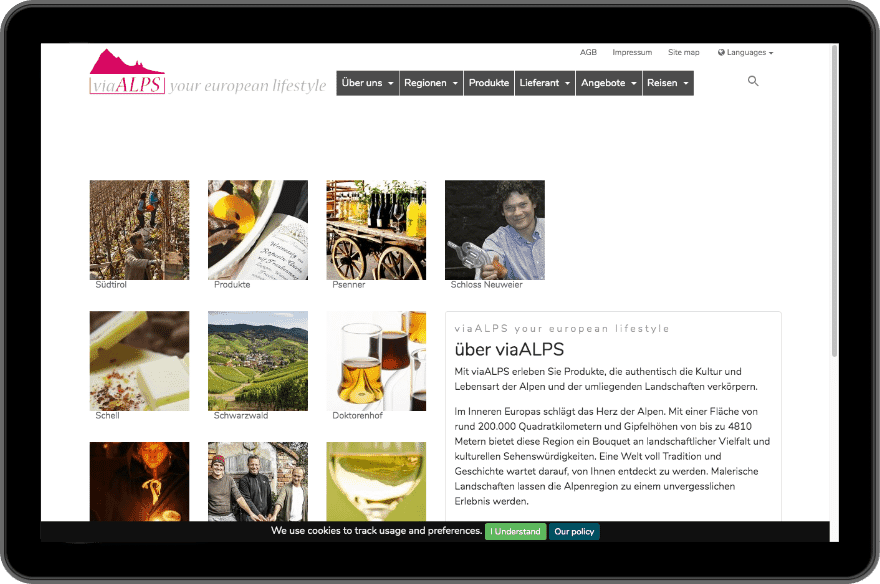 Description
We developed this Website based on T3Pack TYPO3. It is running meanwhile the latest stable core..