T3Pack-TYPO3 - Web Application
Euro Divers – Diving with Friends A dive company with dive centers worldwide.
Services:
Design
HTML/CSS
Content Creation
Backend
TYPO3
Typoscript
Security
SEO
Performance
Maintenance
Editor Training
in the Cloud
Server Management/Hosting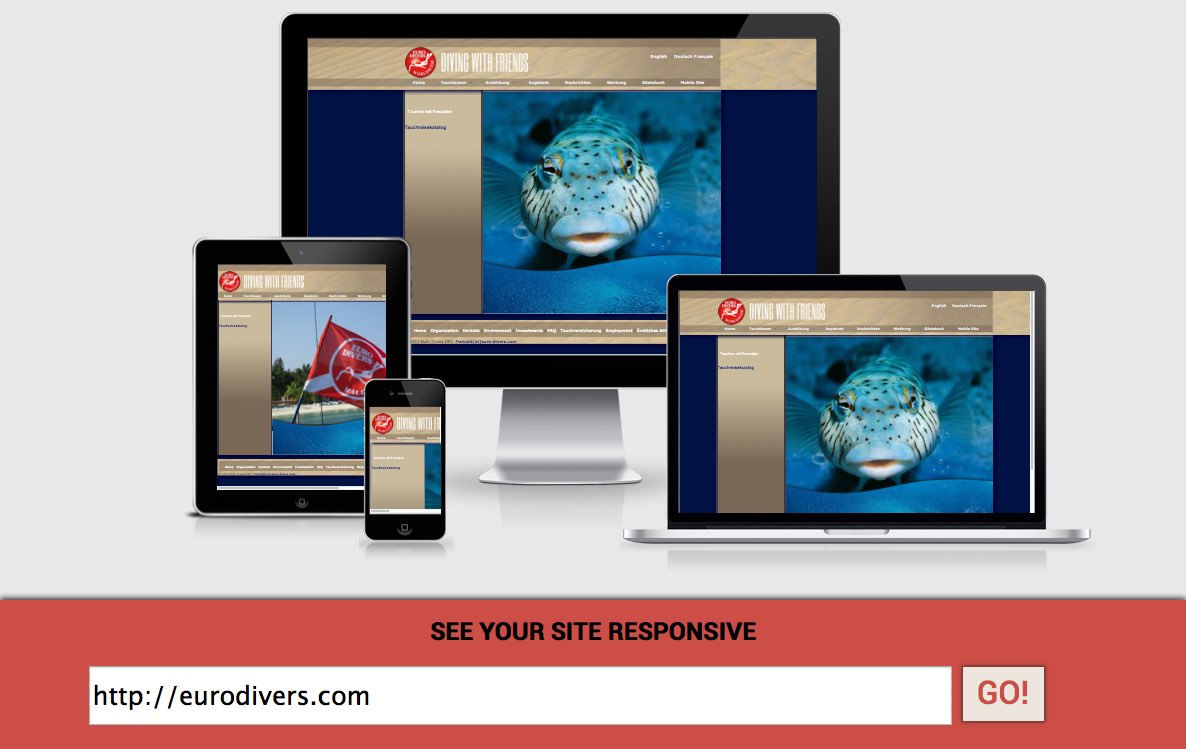 Description
We developed this Website based on T3Pack TYPO3 and it got updated always to its latest stable core on our servers.
*) The date is showing the last year the site was online with the same template since it has been developed by LisAndi according to WebArchive.