T3Pack TYPO3 – Web Application
Hochschule für Kirchenmusik Rottenburg (Deutschland)
The University for Church Musik of Rottenburg (Germany)
Services:
Design
HTML/CSS
Content Creation
Backend
TYPO3
Typoscript
Editor Training
in the Cloud
Server Management/Hosting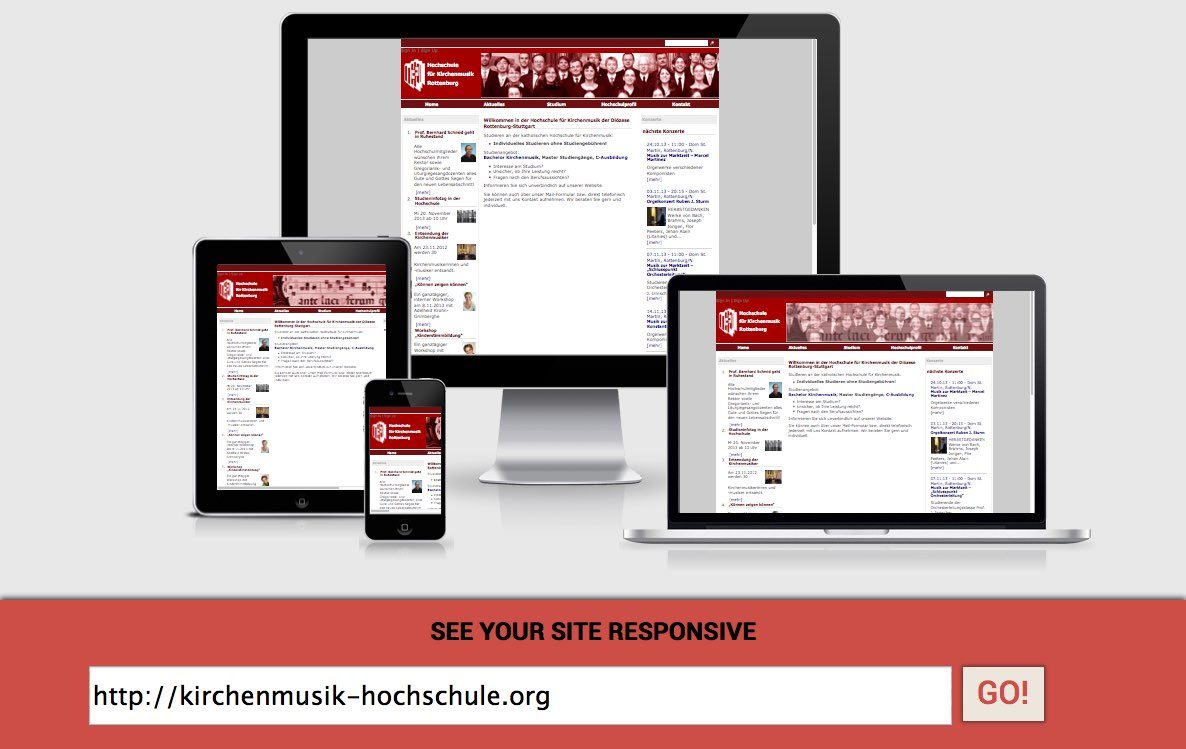 Description
Kirchenmusik Hochschule is one of Germans universities for christian and contemporary music. LisAndi moved their old HTML site to TYPO3 – still running under the old domain hfk-rottenburg.de until April 2010. In 2009 a complete redesign of the site started with a newly developed Template by KIK – one of LisAndi's talented young designers from Prince of Songkla University Phuket. Kultida (KIK) developed the Template for this University as an extension for TYPO3. It was the first Extension published by a Thai person in TYPO3 TER. The university is very happy that we teach them online how they can maintain their website by themselves.
LisAndi maintained this university site also under their new domain kirchenmusik-hochschule.org until End of 2015.