T3Pack TYPO3 – Web Application
kirchenmusik-Hochschule.org
Hochschule für Kirchenmusik Rottenburg (Deutschland)
The University for Church Musik of Rottenburg (Germany)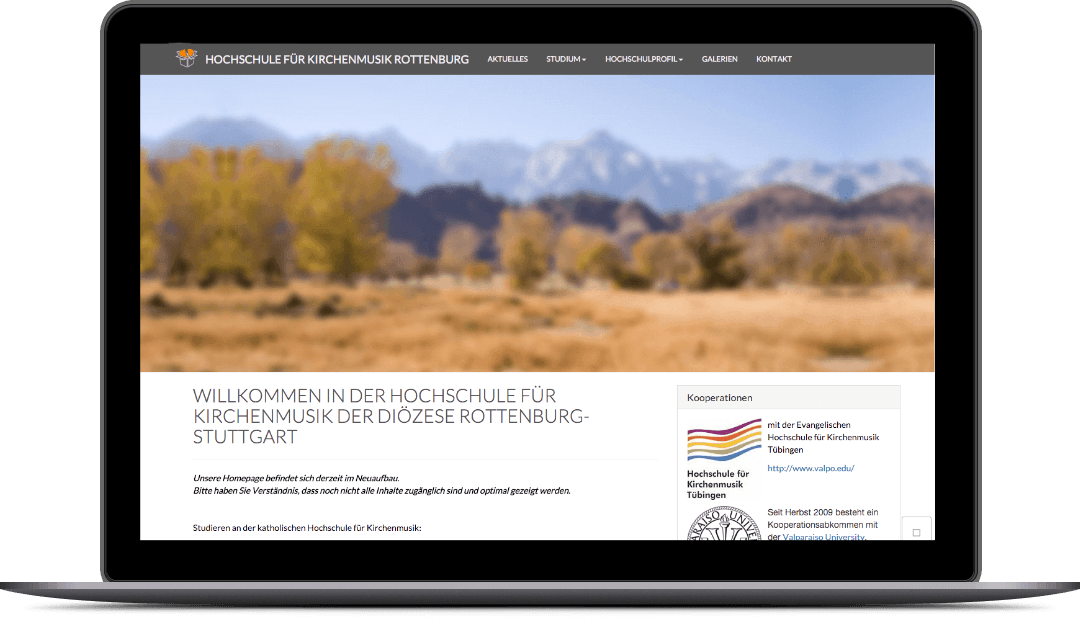 (2008) – April 2010 – End 2015
The University for Church Music of Rottenburg.
Services:
Design
HTML/CSS
Content Creation
Backend
TYPO3
Typoscript
Editor Training
in the Cloud
Server Management/Hosting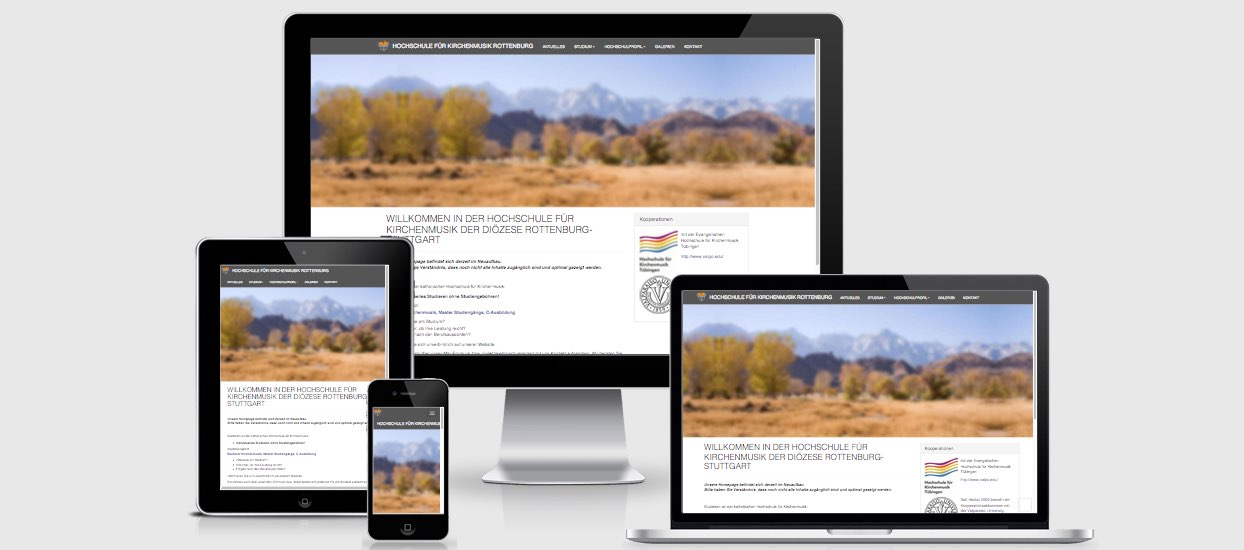 Description
In April 2010 the domain of the former official site hfk-rottenburg.de was changed to kirchenmusik-hochschule.org. The site was regular updated with any new TYPO3 versions. Contrary to most other Web Development Companies we teach our companies to do many things on their website by themselves to keep costs as low as possible for our customer. Local customers often come to our office and work alongside with us on their content. If they have a question or need help we are just about 2 Meters away. More and more customers appreciate this service, which is unique in Phuket. For Customers abroad we arrange Online Sessions via Skype and Screens Sharing. This is a great opportunity also for our interns to improve their English proficiency and problem solution skills.
Without the support and benefits of BOI this project could not exist as it would be much to expensive and we could not compete with Companies from Cambodia and Vietnam and India which already have much lower production and man/hour costs.
The former domain and the Template developed by KIK can be seen in our first project for the Kirchenmusik Hochschule Rottenburg – a university in Germany.