T3Pack-Press - Web Application
A Facebook/Twitter only page about "trivial" Lifestyle Medicine. "Inspire to Share"
Services:
Social Media Management
Facebook Page
Twitter Page
Connected by several web applications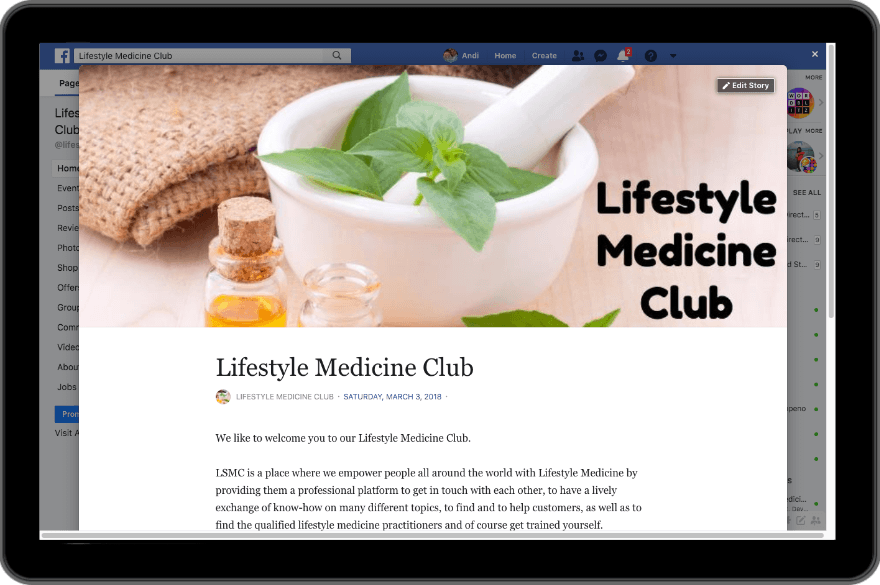 Description
This is a social media only Facebook Page related to Lifestyle Medicine with a connected Twitter Page.
We like to welcome you to our Lifestyle Medicine Club.
LSMC is a place where we empower people all around the world with Lifestyle Medicine by providing them a professional platform to get in touch with each other, to have a lively exchange of know-how on many different topics, to find and to help customers, as well as to find the qualified lifestyle medicine practitioners and of course get trained yourself.
LSMC is a team, a network, a solution provider, and a community that can help you to build up and find successful service implementations for your patients and for yourself.
LSMC is web empowering Lifestyle Medicine Businesses and Individuals by providing professional training in using social media channels and the internet at all to run their businesses and providing help with lifestyle medicine.
LSMC is empowering all kinds of businesses and with systems and procedures are known from the field of Lifestyle Medicine to make sure that your enterprise and challenges get mastered successfully.