T3Pack-Press - Web Application
The true Open Public Asian Lifestyle Medicine Council with Free training resources and opportunities. "Inspire to Share"
Services:
Design
HTML/CSS
Content Creation
Backend
WordPress
Security
SEO
Performance
Maintenance
Editor Training
in the Cloud
Server Management/Hosting
Social Media Management
Facebook Page
Twitter Page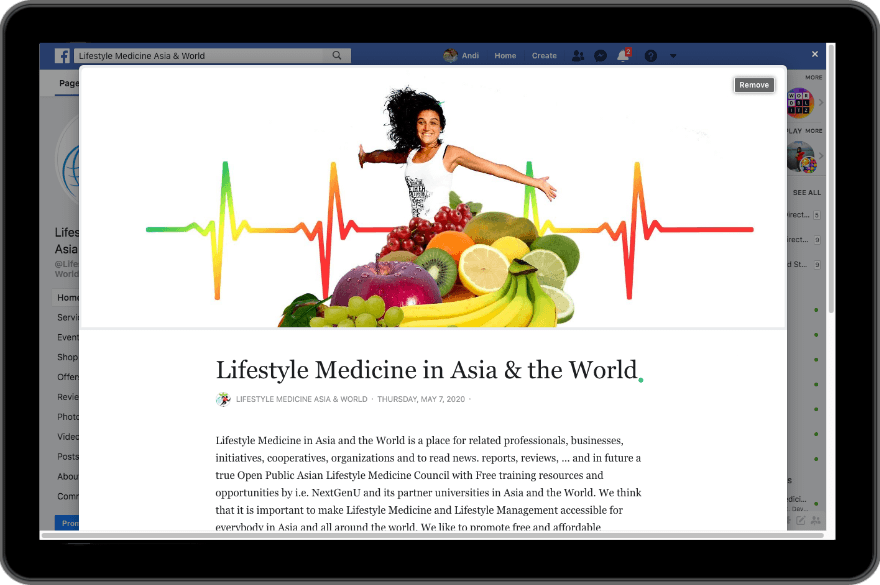 Description
We developed this Website based on T3Pack-Press running its latest stable core.
Lifestyle Medicine in Asia and the World is a place for related professionals, businesses, initiatives, cooperatives, organizations and to read the news. reports, reviews, … and in future a true Open Public Asian Lifestyle Medicine Council with Free training resources and opportunities by i.e. NextGenU and its partner universities in Asia and the World. We think that it is important to make Lifestyle Medicine and Lifestyle Management accessible to everybody in Asia and all around the world. We like to promote free and affordable professional and academic training courses which get already offered by i.e. https://nextgenu.org – NextGenU offers even a Free Masters of Public Health – and of course certification in Lifestyle Medicine and other disciplines.
We like to gather all information about Lifestyle Medicine Research and its organizations in one place here at https://lifestyle-medicine.asia. We invite you to submit and share your organization to that page, so we will know about it. Please also send us or link to your researches and of course contact us to schedule a future meeting with one of our team members.
Please stay tuned for future updates on Lifestyle Medicine in Asia and the World.