T3Pack-Press - Web Application
Autofahrbrik – Die Langzeitvermieter GmbH
Ihr verlässlicher Partner rund ums Auto.
Services:
Design
HTML/CSS
Content Creation
Backend
WordPress
Security
SEO
Performance
Maintenance
Editor Training
in the Cloud
Server Management/Hosting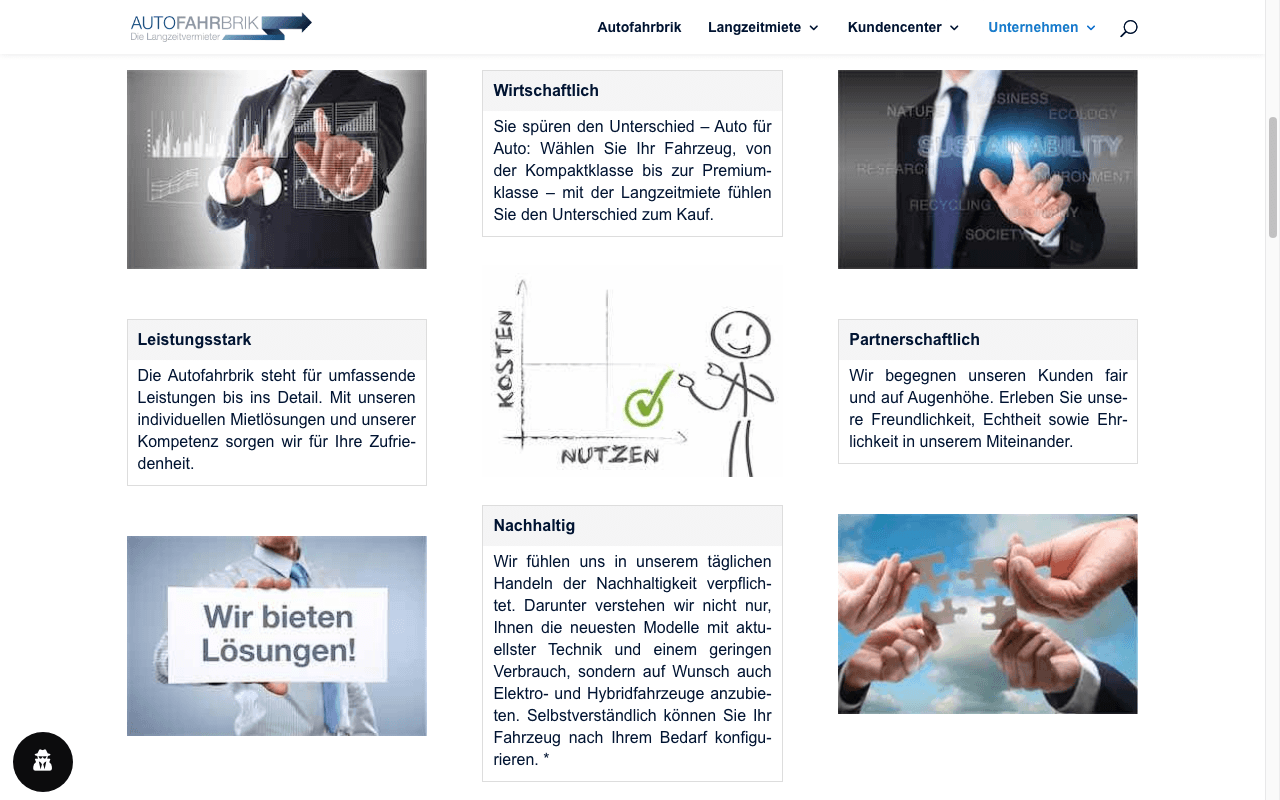 Description
We developed this Website based on T3Pack-Press and its latest core. For years the site was using Odoo ERP with its website builder and in 2018 the site was ported to T3Press matching the same design and the features which were actually needed.