T3Pack-Press - Web Application
montessori-international.com
Montessori International Community is a social platform to connect Montessori schools from around the world with Montessori teachers and students. "Inspire to Share"
Services:
Design
HTML/CSS
Content Creation
Backend
WordPress
Membership
Multi-Vendor and Community System
Security
SEO
Performance
Maintenance
Editor Training
in the Cloud
Server Management/Hosting
Social Media Management
Facebook Page
Twitter Page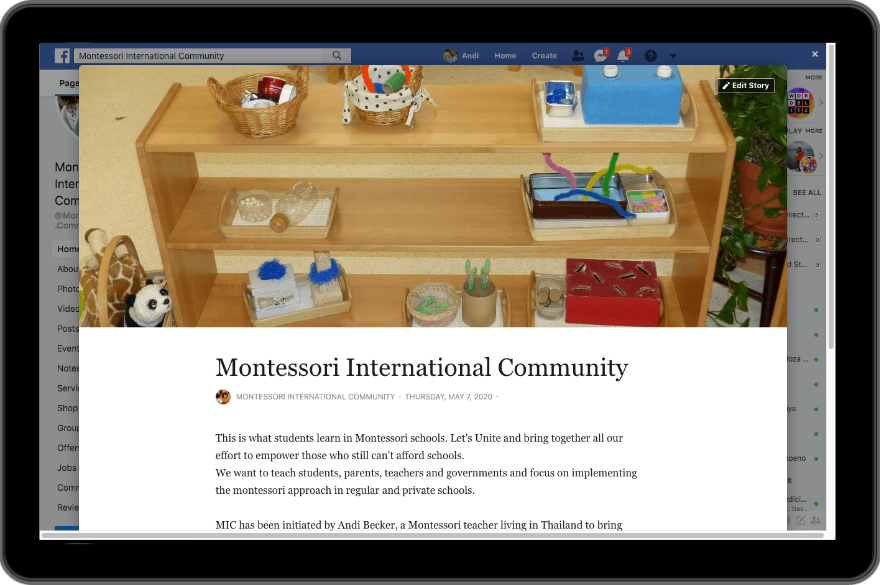 Description:
We developed this Website based on T3Pack-Press running its latest stable core with integrated membership, multi-vendor and community solution
This is what students learn in Montessori schools. Let's Unite and bring together all our effort to empower those who still can't afford schools. We want to teach students, parents, teachers, and governments and focus on implementing the Montessori approach in regular and private schools.
MIC has been initiated by Andi Becker already back in 1987 in Germany when he started his first Montessori Parent Initiative called "Familien Treff Gerlingen e.V.". He is a certified AMI approved 0-12  Montessori teacher that is living since 2004 in Thailand to bring together Teachers, Students, Parents, Schools, Companies and Organizations from all around the world who love Montessori and to teach with the Montessori approach in the hope to form a global network of Montessori ideas and promoters to enable Education for All worldwide.
You can write to us an eMail, chats, messages, etc 24/7 and we will try to answer all of them.