T3Pack-Press - Web Application
The Social Platform for Artists, Creatives, Inventors, Developers, Entrepreneurs, Visionaries, Investors – who live "Inspire to Share"
Services:
Design
HTML/CSS
Content Creation
Backend
WordPress
Security
SEO
Performance
Maintenance
Editor Training
in the Cloud
Server Management/Hosting
Social Media Management
Facebook Page
Twitter Page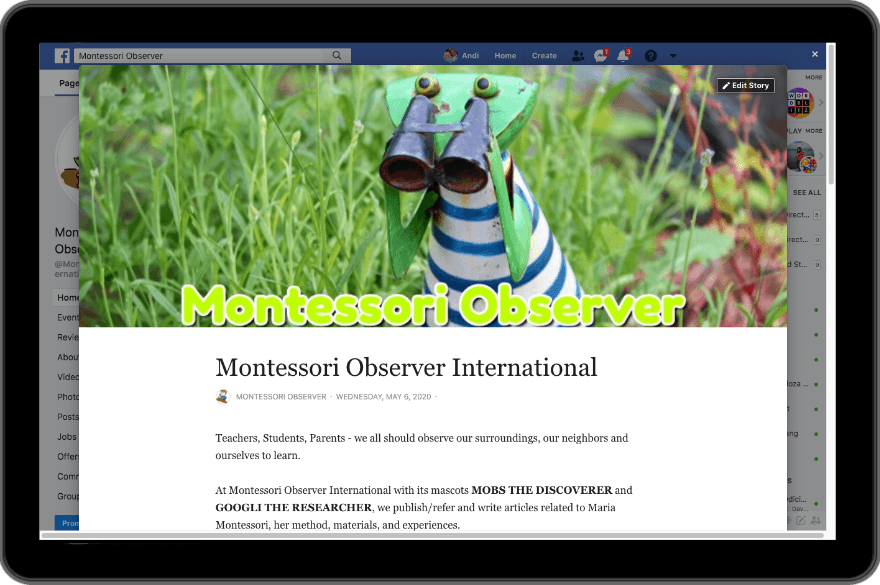 Description:
Teachers, Students, Parents – we all should observe our surroundings, our neighbors and ourselves to learn.
At Montessori Observer International with its mascots MOBS THE DISCOVERER and GOOGLI THE RESEARCHER, we publish/refer and write articles related to Maria Montessori, her method, materials, and experiences.
We invite everybody to join our global community of Montessori guides from all around the world at https://montessori.observer.
Everyone interested in the Montessori Approach is invited to send us their papers and scripts and we are reviewing them and if appropriate and according to our guidelines we will publish them to our worldwide audience.